Schuit Holsteins: 2x RDC Battlecry x Wilde Kanu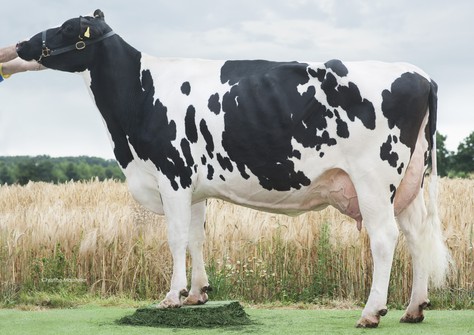 Genomics
Wilder Kanu 111 RDC VG-88
If you take a look at the site of Schuit Holsteins you will now find 1, but 2 red carrier Battlecry daughter backed by the Wilder Kanu family. Wilder K 2002 RDC is a Battlecry daughter of Wilder Brekem K22-Red (Brekem x Wilder Kanu 111 RDC VG-88). She scores +156 GRZG / +318 GNVI and combines production, fitness and type (+141 RZE!) at a really high level. K 2002 RDC will be flushed soon.
Wilder K 1004 RDC
The dam to Wilder K 1004 RDC is Wilder K25 Red, a full sister to the dam of K 2002 RDC mentioned above. K 25 Red is due in February and looks very good. Her red carrier Battlecry daughter scores +153 GRZG. On German basis she has 1285 kg of milk with +0.25% fat and +0.19% protein resulting in an incredible +147 RZM.
GenHotel Selection Sale
Just as Schuit Holsteins you also have the opportunity to buy yourself into this great cowfamily. Selling at the GenHotel Selection Sale is a red carrier Board half-sister to K 1004 RDC. This Wilder K41 RDC (lot 2) scores +159 GRZG and sells with a total contractvalue of € 16.600,-. Do not hesitate to place your bid as her current price (€ 14.400,-) is already lower than her contractvalue!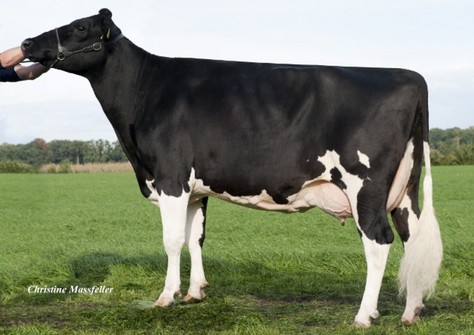 Wilder Kairo 55 RDC VG-89, dam to Wilder Kanu 111 RDC VG-88