Rovers: Polled from the Pam / Promis family
New at Rovers Holsteins is RH Powerball Pam P, a Polled Powerball daughter from the Windy-Knoll-View Promis EX-95 family. Pam P scores +2552 GTPI and is among the highest Polled heifers in Europe. Her dam, RH Supersire Pam, is fresh for about 3 months now and looks very good. She is a full sister to the high genomic bull RH Superman. Granddam is K&L MOM Pam VG-85. This Man O Man daughter sold through the GenHotel Selection Sale to Rovers Holsteins and turns out to be a great broodcow. Her pedigree goes through a VG-87 Baxter and an EX-95 Durham back at Rudolph Promis.
Top GTPI
Go-Farm Patti and Go-Farm Peggy are half-sisters to Pam P. These identical twins sired by Silver have a GTPI of +2653 and are the numbers 7 & 8 of Europe (may 2016). They are owned by Go-Farm Holsteins, Italy.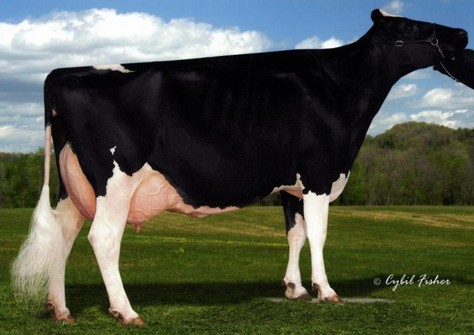 Windy-Knoll-View Pammy EX-95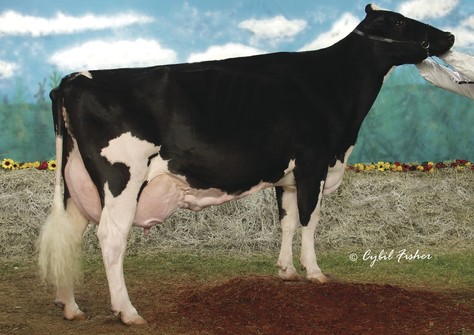 Windy-Knoll-View Promis EX-95