New number 1 Type for GenHotel!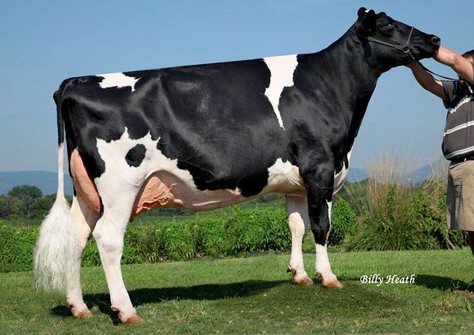 Genomics
Juniper Goldwyn Wistful EX-93, 4th dam of K&L KD Wilma
The June genomic run in the USA has delivered several new top heifers for GenHotel members.
► Wilder Herzol P of the Holtkamp family in Germany is with 2790 gTPI and 956 NM the number 1 gTPI and number 1 NM Progenesis Modest Rolan daughter in Europe. She is also one of the highest polled females in Europe and out of the full sister of Wilder Hotspot P (Superhero x Powerball P).
► Beeze Oldleus Caity and Beeze Oldleus Chelsey P are 2 high Hurtgenlea Richard Charl daughters out of Holec Jolakimo P, the polled Modesty daughter out of the Lavender Ruby Redrose-Red EX-96 family. Chelsey P belongs with 941 NM to the highest polled females for Net Merit in Europe and is, just like Caity, co-owned by Beeze Holsteins and Oldleus Holsteins.
► Koepon Expl Classy 454 is the number 1 gTPI & NM daughter of Peak AltaExplosion in Europe. Her dam is Koepon Salv Classy 364, a high Salvatore RDC from the tremendous producing Koepon Silver Classy 228 VG-86 of Koepon Genetics.
► K&L OH Shine-Red ranks with 2604 gTPI in the top 15 gTPI Red Holstein in Europe. She is the highest red & white Lesperron Santorius RDC in Europe and out of the renown Des-Y-Gen Planet Silk EX-90 family. Her full sister K&L OH Shiney RDC (2656 gTPI) ranks in the top 10 red carrier females in Europe and is just like Shine-Red in co-ownership with De Oosterhof and GenHotel.
► The new number 1 gPTAT in Europe is K&L KD WILMA, a Woodcrest King Doc daughter with the skyhigh score of +4.43 gPTAT. Additionally this type topper is the number 3 King Doc for gPTAT worldwide. Wilma, owned by GenHotel, her dam is Siemers Solomon Whipcream, a daughter of the fantastic Siemers Brokaw Whipcream EX-91. Following 8 dams in the pedigree are all scored EXCELLLENT!
Click HERE for the top 50 gTPI females in Europe from the June genomic run in USA.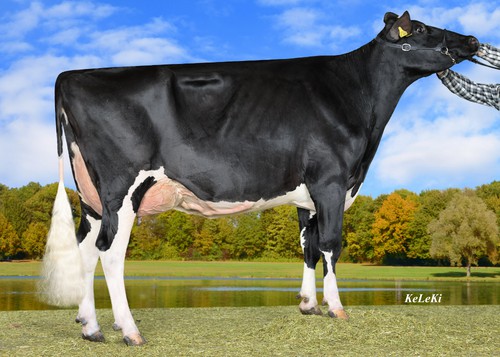 Wilder Herz P VG-85 (s. Powerball P), granddam of Wilder Herzol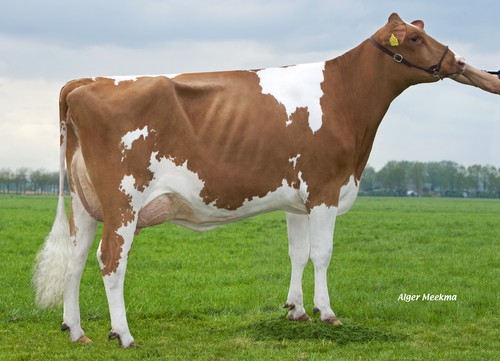 Holec Redrose Jotan-Red VG-88, 4th dam of Beeze Oldleus Caity and Chelsey P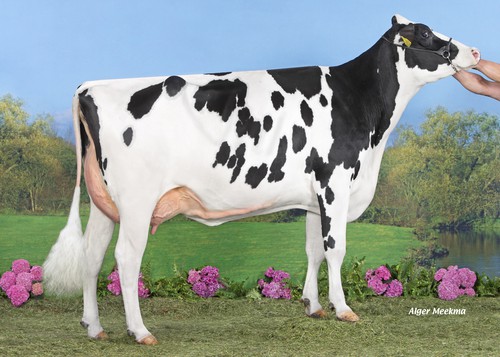 Koepon Silver Classy 228 VG-86, granddam of Koepon Expl Classy 454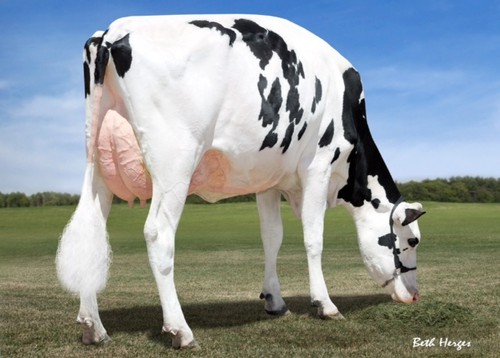 Dymentholm Sunview Sunday VG-87, 4th dam of K&L OH Shine-Red & Shiney RDC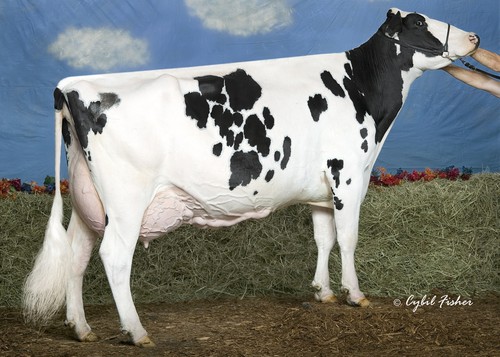 Juniper Outside Wish EX-95, 5th dam of the new #1 gPTAT: K&L KD Wilma