New genomic results USA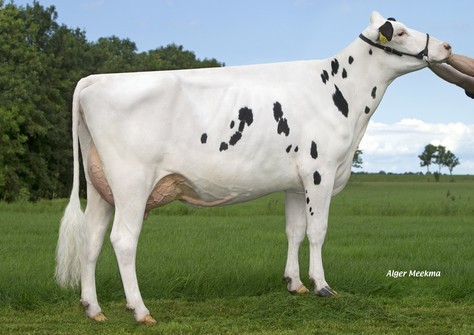 Genomics
Koepon Bkm Regenia 104 VG-86, 4th dam of Koepon Hotjob Ruby 34
The Holstein Association in the USA has published the genomic results of newly genomic tested females in November.
In Europe there is a new rankleader named KAX 51762, a German Blumenfeld Frazld Basic daughter with 2857 gTPI from the Canadian Mauricienne Rudolph Nike EX-92 family. The highest newcomer owned by a GenHotel member is De Oosterhof K&L Miracle, a De-Su Kenobi out of K&L OH Mirror (Rubi Agronaut x Josuper). Miracle scores 2824 gTPI and is the only Kenobi in Europe over 1000 NM. In addition she belongs with 165 gRZG and 433 gNVI to the absolute top in both in Germany and The Netherlands.
Tirsvad K&L Pursuit Milano is an early Pine-Tree-I Pursuit daughter from Pen-Col Mistral and is with 2818 gTPI and 968 NM the highest Pursuit daughter in Europe. Milano, owned by Tirsvad Holsteins and GenHotel, has very favorable scores for the health traits and is descending from the US cow family of Gold-N-Oaks Shottle Marbella VG-89. Also her full sister Tirsvad K&L Pursuit Manila ranks, with 2717 gTPI, in the top 50 gTPI.
Wilder Gina, owned by Wilder Holsteins, is also a high Kenobi due to high components and positive scores for productive life and udderhealth. Gina is (just like Miracle) out of a Rubi Agronaut daughter, in this case from the Diepenhoek Rozelle family. Two full sisters of Gina, HET Ken Geertje & Gretchen, ranked already in September in the top 50 gTPI newly tested females.
Koepon Genetics has this month 5 new heifers in the top 50 gTPI. Koepon Hotjob Ruby 34 scores from these 5 highest with 2774 gTPI, while Koepon Zarek Cherry 11 (2770 gTPI) is now the highest Peak AltaZarek daughter in Europe. Ruby is backed by the renown Regan-Joy Durham Regenia EX-92, Cherry 11 is a descendant from the fantastic breeding Koepon Classy family.
Click HERE for the top 50 gTPI newly genomic tested European females in November.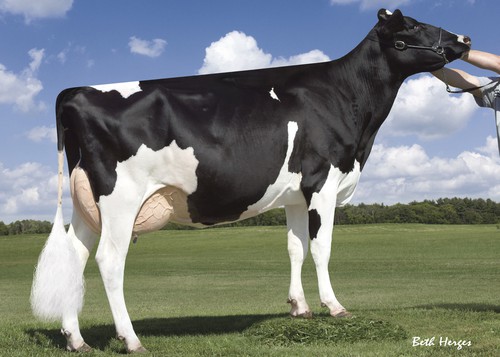 Roylane Socra Mira 1760 EX-91 (s. Socrates), 4th dam of De Oosterhof K&L Miracle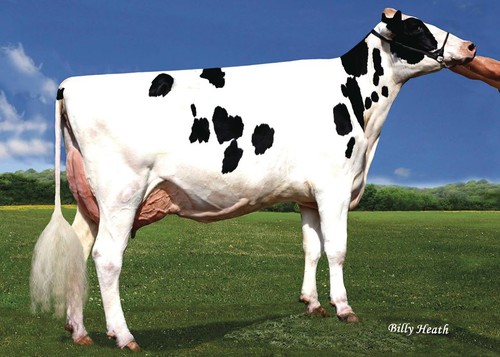 Pen-Col Bookem Misty VG-88,
                             full sister of the 4th dam of Tirsvad K&L Pursuit Milano & Manila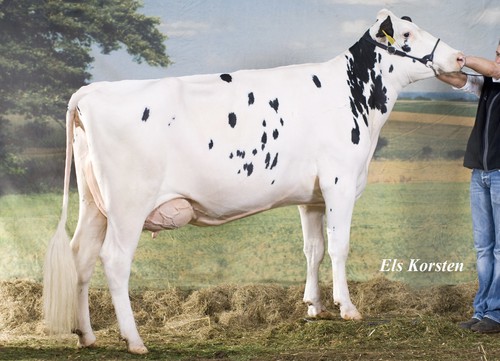 Diepenhoek Rozelle 25 VG-87 (s. Shottle), 5th dam of Wilder Gina