New at GenHotel: Shorty Holsteins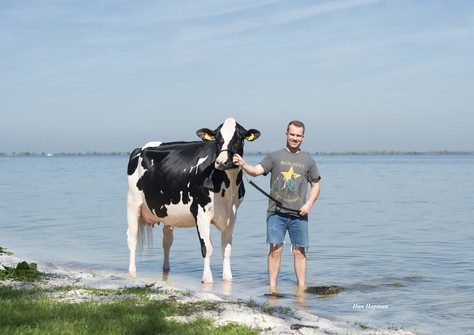 General
Nick van den Burg & Hemrik Holstein Delta Char P
GenHotel keeps growing. A new member of GenHotel is Shorty Holsteins owned by the young breeder Nick van den Burg of Kortenhoef, the Netherlands. At Shorty Holsteins they focus on deep cowfamilies with great type. A great role model for Shorty Holsteins is Marijtje 356, an awesome Lheros x Lord Lily x Sunny Boy from a cowfamily with high lifetime productions. Marijtje excels in dairystrenght and she is classified EX-92 (92 FR  95 DS  92 MS  90 FL). Her lifetimetotal is already up to 80.000 kg of milk and she was named Grand Champion on local shows in Opmeer and Middenmeer several times.

Marijtje 356 EX-92
Hemrik Holstein Delta Char P
Hemrik Holstein Delta Char P is a Polled Delta granddaughter of Regancrest S Chassity EX-92 (Shottle x EX-92 Champion x Regancrest-PR Barbie EX-92. Char P is classified VG-86 and she is projected at almost 9.000 kg of milk with 3.53% protein in her 1st lactation. The dam to Char P is a VG-86 Earnhardt P sister to the popular typebull Gold Chip @ Select Sires.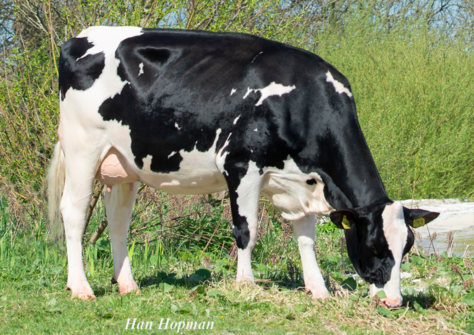 Hemrik Holstein Delta Char P VG-86
SH Project
Also backed by a deep cowfamily is SH Project. The dam tot his Armani daughter is Ludwigs-DG Shottle Piper EX-94 classified Shottle daughter. Next dam is Above-Par Finley Patty EX-91, a Finley daughter out of the great broodcow Above-Par Durham Paoli VG-88. Paoli is through her EX-90 Starleader dam a granddaughter of Windy-Knoll-View Pala EX-94, also the dam to the Windy-Knoll-View Promis EX-95 (s. Rudolph).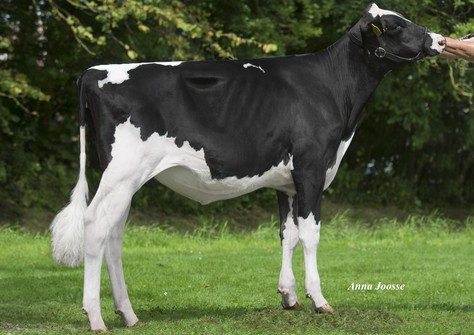 SH Project
SH Happy
SH Happy makes the R&W lovers "happy". The pedigree of this +2.86 PTAT Diamondback daughter goes via a Sympatico daughter back at Miss Hot Streak-Red VG-85. Hot Streak-Red is a Colt P daughter out of the impressive showcow Starmark AD Hotstuff-Red EX-94, also the dam to Miss Hot Mama-Red EX-92 (s. Armani), USA's Star of the Breed 2016!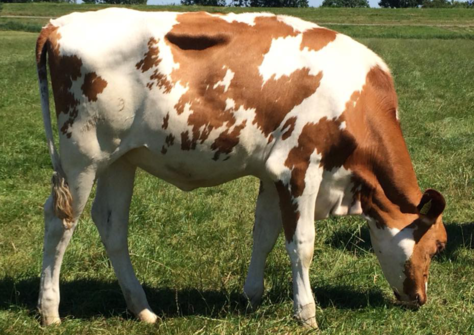 SH Happy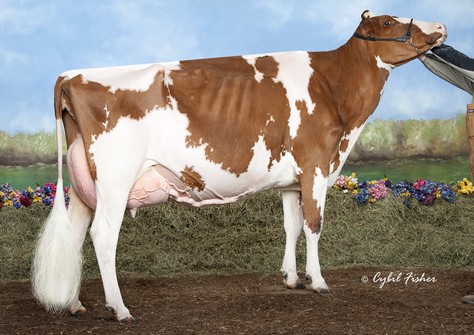 Starmark AD Hotstuff-Red EX-94, great-granddam to Happy