Lis K&L Xemmi at the Masterrind Sale
Sales
Lis K&L Xemmi, number 1 gRZG Kensington worldwide!
At the Masterrind Exclusive Sale, the top sale that will be held this week Wednesday in the Emslandhallen in Lingen Germany, the very fancy Lis K&L Xemmi will sell. Xemmi, co-owned by LisLéck Holsteins and GenHotel, is with 164 gRZG the number 1 Kensington daughter worldwide and scores 375 gNVI & 734 gPLI as well.
Her granddam is the high producing Supershot daughter Xenia. Xenia is in her second lactation now and projected (305 days) 15.028 kgs milk with 3.82% fat and 3.63% protein. In addition she is recently rescored VG-87 (VG-86 MS). Her Progenesis Lighter son Lis K&L Lomo, a full brother to the dam of Xemmi, is released as young sire at the RUW in Germany. This outstanding producing cow family is descending from the deep X-cow family of Thoenes Holsteins, Kalkar, Germany.
Are you looking for an exclusive top genomic heifer? Don't miss this unique opportunity to get the number 1 gRZG Kensington in your barn! Masterrind Exlusive Sale, sale lot 42!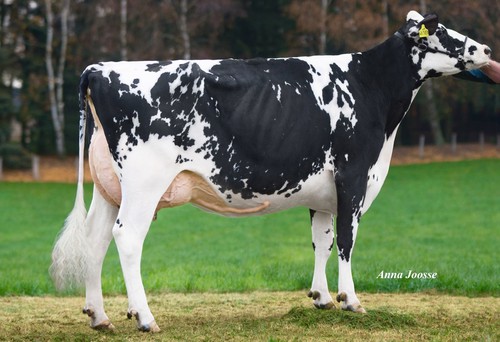 Xenia VG-87 (s. Supershot), tremendous producer and brood cow, 2nd dam of Xemmi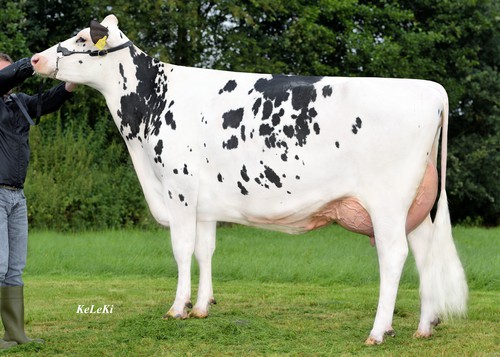 Extase VG-85 (s. Shotglass), 3rd dam of Lis K&L Xemmi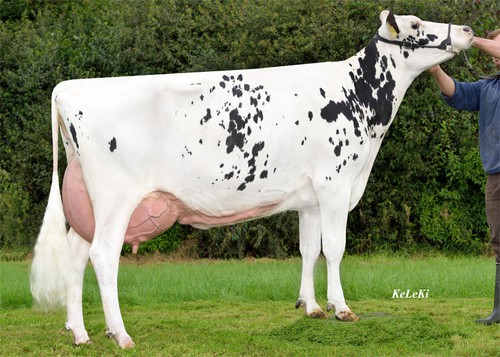 WEU Pioneer Extra VG-86, 4th dam of Lis K&L Xemmi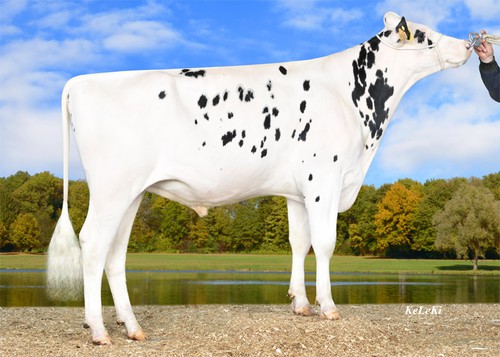 Lis K&L Lomo, full brother of the dam of Xemmi, released at RUW Germany