Kacy Red proves influence of the 'Wilder K' family
Genomics
Wilder K25 granddam of Kacy Red
Voorhof K&L Kacy Red is currently the highest daughter of Wilder Kor RDC (s. Salvatore RDC) on RZG basis. The mating of Match P RDC with the red carrier Mr Salvatore RDC daughter worked out really well for Voorhof Holsteins and 3STAR Genetics.
Kacy Red is a fantastic Match P RDC daughter with 160 RZG from the Wilder Kanu family. She has with no less than 145 RZM, 125 RZN, 124 RZS and 130 EUT a super profile. Her American genomics profile also shows a nice combination of udder health, fertility and longevity. Her dam, Wilder Kor RDC is an early Mr Salvatore RDC daughter who will calve for the second time at the end of this summer. Her 305-day production from the first lactation is projected at 9.284 kgs milk with 4.00% fat and 3.30% protein. Kacy Red's granddam is the famous Wilder K25 Red VG-88 (s. Brekem RDC), the dam of high genomic young sires Baymax-Red and Matt RDC.
Now Voorhof K&L Kacy Red is 10 months old and ready to be flushed!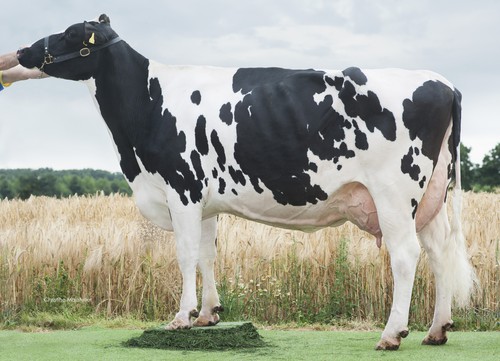 Wilder Kanu 111 RDC VG-88, 4th dam of Voorhof K&L Kacy-Red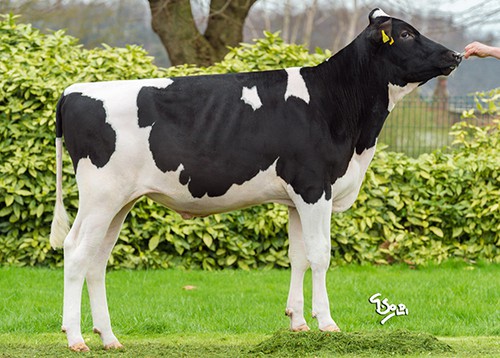 Wilder Matt RDC (Battlecry x Wilder K25 Red VG-88)