In tonights sale: RDC Jacuzzi-red daughter with +430 NVI!!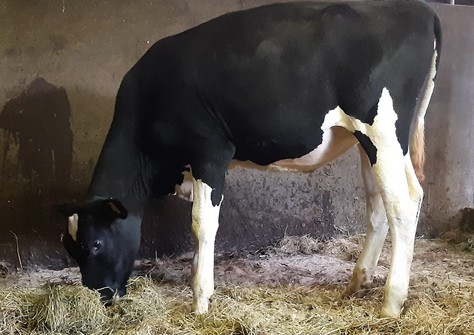 Sales
LOT #63 Rhala EX Blackrose RDC ET (s. Jacuzzi-Red)
At tonights VOSt Select Sale will Rhala EX Blackrose RDC ET. Special about Blackrose is her high gNVI (+430) in combination with RDC. She's in the top 5 based on gNVI!
Her flawless genomicprofile makes her a great shot! Her dam, Rhala Excellent Flower VG-89 belongs to the best Balisto daughters in The Netherlands. She combines type with high milkproduction. Her 305-days production is estimated at 13.348kg milk with 4,11%f and 3,61%p (3rd lactation)!
From this cowfamily are already multiple sires in AI. Like: Bouw Rocky, Bouw Snowfecer and Bouw Finder. 
Lot #63 will sell tonight! Pedigree: Jacuzzi-Red x VG-89 Balisto x VG-87 Goli x EX-90 Goldwyn x VG-86 Shottle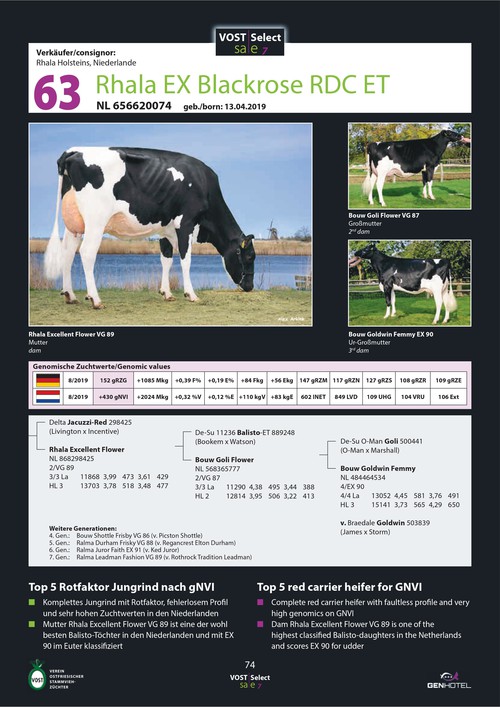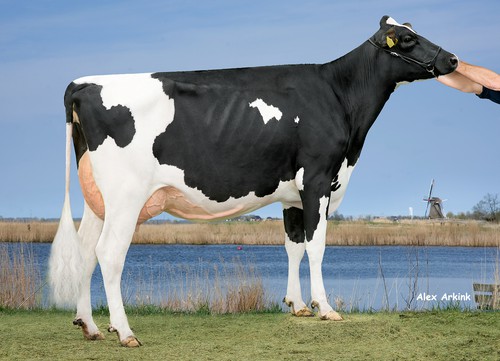 Rhala Excellent Flower VG-89 (s. Balisto) | dam lot #63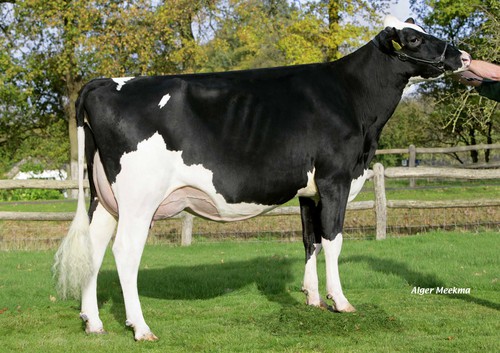 Bouw Goli Flower VG-87 (s. Goli) | granddam of lot #63