Great results at local show in Cothen for Hedra Holsteins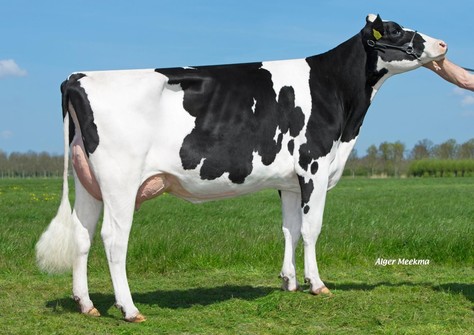 Type
Hedra Delta Jessi 477 VG-89
Hedra Holsteins won several titles at a local show in Cothen, the Netherlands. The junior 2-yr old champion was Hedra Delta Jessi 477, the Snowfever daughter that is recently classified with the maximum score (see: Hedra Delta Jessi 477 now VG-89!).
Heifers
The chamion and grand champion in the heifers-class was Hedra Alumette 600, a Whatsapp RF daughter of JK Eder Delta Alana RDC EX-90. Honourable mentions title went to Hedra Janna 607, a Apina Super Hero from the Delta Monalisa family.
Calves
Hedra Jaantje 621, a Bolt RF daughter from the Groenibo Ramos Jane VG-86 family, was named reserve champion from the calves. She placed over herdmate and Bravo daughter Hedra Janke 702 who was named honourable mention. The dam to Janke 702 is Delta Stajanke, a Stan daughter from the Elagaaster Janke family.
Finally, the herdgroup of Hedra Holsteins also named champion in the herdgroup competition. A great way to finish a fantastic evening.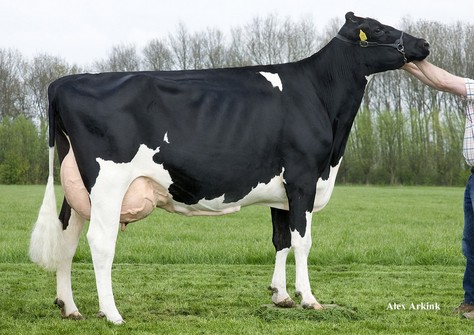 JK Eder Delta Alana RDC EX-90, dam to Alumette 600