Excellent scores for very fancy cows!
General
Willem's-Hoeve Rita 1263 EX-90 (EX-91 MS)
Willem's-Hoeve Rita 1263, the well balanced and wide Regancrest Gv S Bradnick daughter owned by the De Jong family in The Netherlands, is recently rescored EX-90 and EX-91 MS. Rita 1263 has calved in June for the third time and is producing ± 65 kgs milk per day now. Last year she was honored, in her 2nd lactation, as Intermediate Champion and Miss Betuwe at the AvondBloesem Show 2018.
Also GenHotel member Van der Eijk Holsteins has a recently reclassified excellent cow, Bolleholster Anya 4, the fantastic Mr Chassity Gold Chip daughter out of the Ms Kingstead Chief Adeen EX-94 family. Anya 4, the Intermediate Champion at the Landbouw Show Opmeer 2019, is now scored EX-91 (EX-90 MS).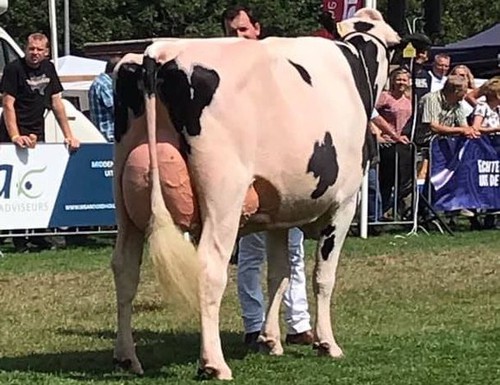 Bolleholster Anya 4 (s. Gold Chip), now scored EX-91 (EX-90 MS)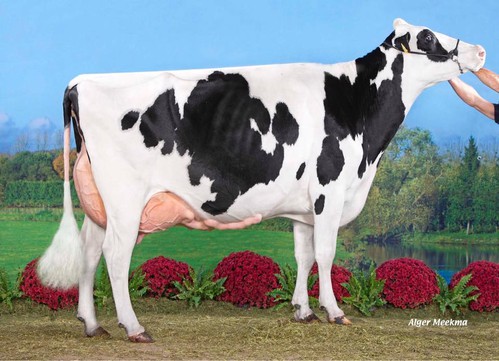 Bolleholster Anya 2 VG-87 (s. Sanchez), dam of Bolleholster Anya 4 EX-91