Excellent for Zandenburg Rocky Ebony 2!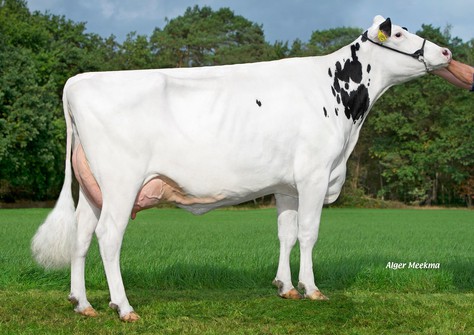 General
Zandenburg Rocky Ebony 2 EX-90
Recently Zandenburg Rocky Ebony 2 got a new classification score, her score belongs to the highest class, namely EX-90! This fancy Bouw Rocky daughter is owned and bred by Zandenburg Holsteins. Last December we already wrote in an artikel the influence the Ebony family has on this fairy farm. The pedigree of this family has an awesome matriarch: Rocky-Vu Rotate Extasy Ebony EX-94, sired by Rotate.
The Ebonys are known for their perfect genomic profiles, flawless healthtraits, great longevity and appealing showtype. All of this shows Ebony 2 in her own profile: 130 gRZS, 127 gRZN and 117 gRZGesund. Not only in Germany, but in The Netherlands and America too. Ebonys excellent classification looks like this: 90R 86DS 90SN 91FL  - 90EX.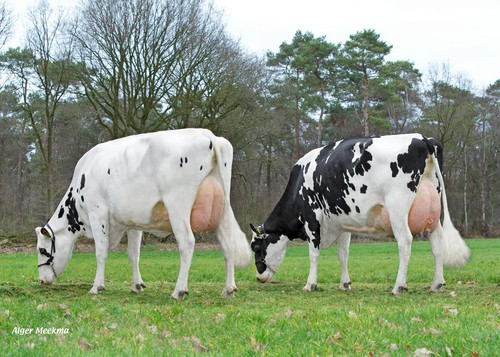 Zandenburg Rocky 2 EX-90 and Zandenburg Rocky 1 EX-90