Early Soundcloud will sell at the VOSt Select Sale
Sales
KHE Island VG-86, 3rd dam of K&L Poppe Great ET
From the populair family of Biathlon, Gunnar and Karat P will this early Soundcloud daughter sell at the 7th VOSt Select Sale.  K&L Poppe Great ET (Soundcloud x Gymnast) scores 154 gRZG, 130 gRZN and she shows a high fatproduction of +0,21% on German basis.
Her fullbrother will be in AI at the VOSt bullstation in Germany. His awesome gRZG of 163 makes him very interesting. Great's family is a fantastic milkproducing family. K&L Poppe Great is the highest Soundcloud daughter of I'm Good, who was boight by Poppe and GenHotel on the Vost Select Sale!
Lot #54 will sell Friday the 29th of November at the VOSt Select Sale: Soundcloud x Gymnast x GP-84 Rubicon x VG-86 Shotglass x VG-88 Windbrook.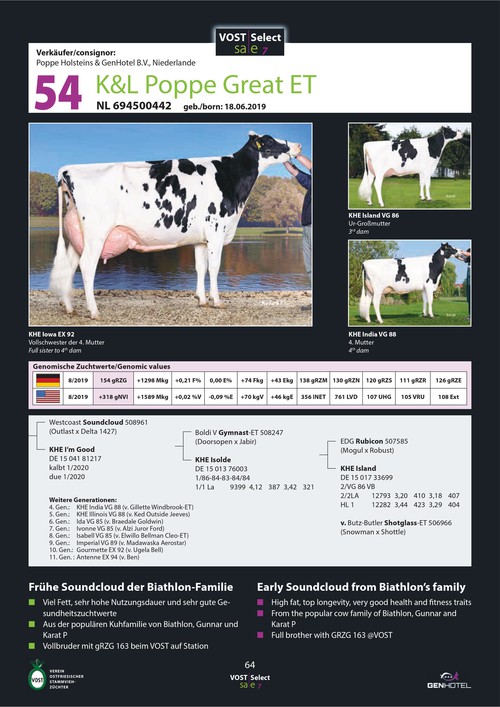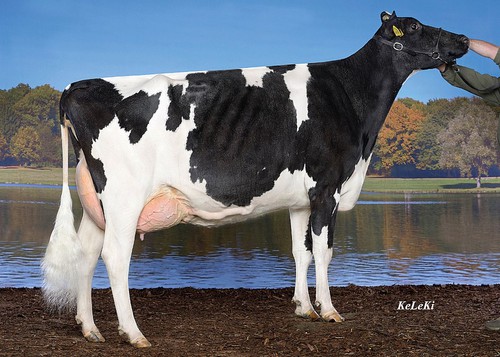 KHE Illinois VG-88 (s. Jeeves) | 5th dam of K&L Poppe Great ET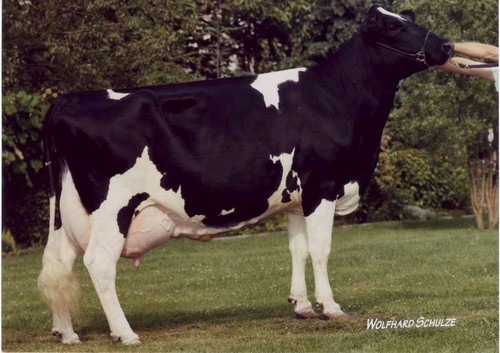 Gourmett EX-92 (s. Bell) | 10th dam of K&L Poppe Great ET