Dam of lot 15 classified VG-87, the best of the Classy family!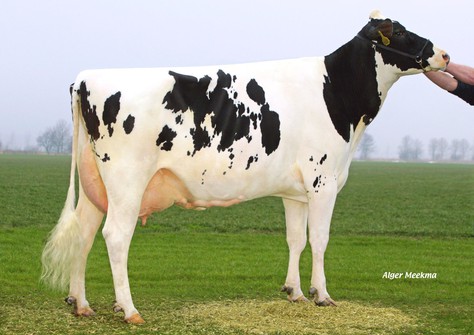 General
Koepon Shot Classy 17 VG-85 (s. Shottle) from the Classy cowfamily
The well-known Koepon Classy family, offspring of the American Vir-Clar DE Classy VG-88, is still building on it's future in Europe. This cow family manages to impress in several areas. With 2 special offers from this cow family at the GenHotel Selection Sale, you just can't get past these fine pedigrees!
Two of the best lots of the online GenHotel Selection Sale are from this fanastic maternal line. The Classys are know for there high components, super genomic profiles, multiple sires in AI and their fancy conformation. This all is shown by the recently classified Drouner K&L Classy VG-87 / VG-88 F&L. This Endco Superhero daughter is a great milkproducer and has a nice genomic profile too. Two of her maternal sisters are classified too, including Progenesis Granite daughter Drouner K&L DH Catie scored VG-86 (VG-87 MS). A De-Su Kenobi daughter of Drouner K&L Classy VG-87, Drouner K&L Classy 1667, sells at the online Selection Sale. With her high 4263 PFT, A2A2, BB and also free of all known haplotypes she's a special Classy, which can improve your herd!
Also lot 1 Drouner K&L Claxima 1706 is a member of the Classys. A full sister of her dam, Drouner K&L Clara (s. Imax), is recently classified VG-85 with VG-87 MS. Dam of lot 1 is just two weeks fresh and produces already over 34 kg milk per day. Claxima 1706 is right now with 164 gRZG the number 1 Soundcloud on the German base. And she is also the no. 4 gTPI and no. 5 gPFT Soundcloud daughter (4141 gPFT) in Europe! 
This is the absolute top from the Classy family, don't miss! Take a look at the GenHotel Selection Sale catalogue for more information!