Big Super Star 146 now EX-91!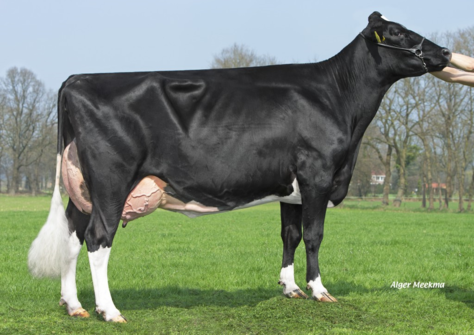 General
Big Super Star 146 (s. Malki), now EX-91 & EX-93 MS
Big Super Star 146, the impressive Big Malki daughter owned by the Knoef family in the Netherlands, is recently rescored with EX-91 and EX-93 for her beautiful mammary. The 3rd lactation Super Star 146 was heading the Big Malki progeny group at the National Show and was Grand Champion Holstein at the Agri Fair Wierden 2019. She is a double breeding result of Big Holsteins, since both her sire and maternal line are bred by Big Holsteins. Her son Big Redstar (s. Delta Colorado) is released at KI Samen.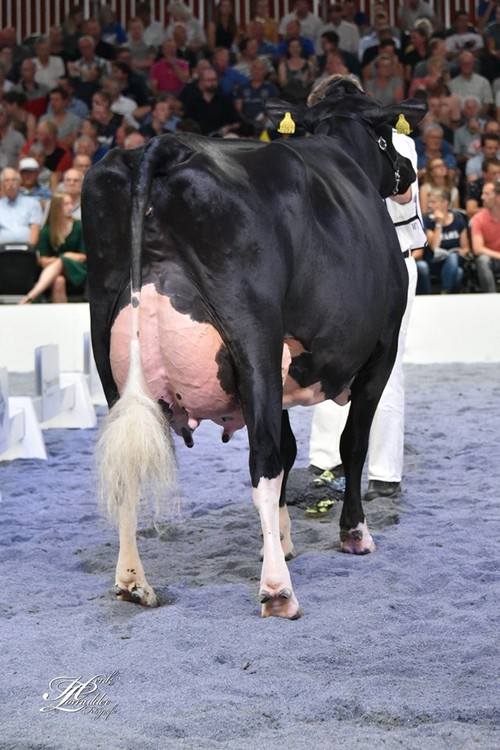 Big Super Star 146 EX-91 (EX-93 MS), at the NRM Zwolle 2019