Beautiful Unix from the Bons-Holsteins Koba family!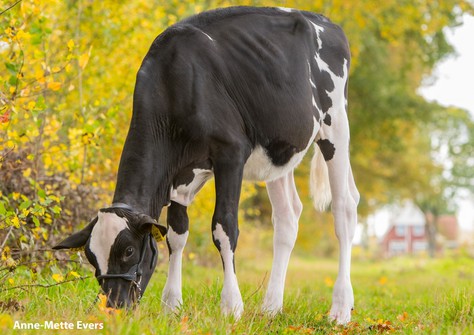 Sales
De Dorre Unix Koba, lot 31
The Bons-Holsteins Koba family has put herself in the spotlight over the past decade through numerous appealing top-level show ring successes. Bons-Holsteins Koba 191 EX-94, the impressive Wilcoxview Jasper daughter, is the Grand Champion NRM 2014 and HHH Show 2016. She also participated in the European Championship 2016 in Colmar. Bons-Holsteins Koba 219 EX-94 (s. Lauthority) is the Grand Champion of the HHH Show in 2017 & 2018 and sold for 46,000 Canadian dollars to Westcoast Holsteins (Canada) partly during the Sale of Stars.
During the VOST Select Sale 8 on Friday, November 27, you have the unique opportunity to bring a show heifer from the legendary Bons-Holsteins Koba family into your barn, namely lot 31. De Dorre Unix Koba. This beautiful Croteau Lesperron Unix daughter has a fantastic pedigree, a lot of show appeal and is ready for the coming show season! Her dam Ar-Type Solomon Koba has calved recently and looks very promising, easy VG.
Unix x Solomon x EX-91 Damion x EX-91 Stormatic x EX-92 Integrity x VG-85 Stardust
Lot 31. De Dorre Unix Koba, don't miss her on Friday November 27 at the VOST Select Sale!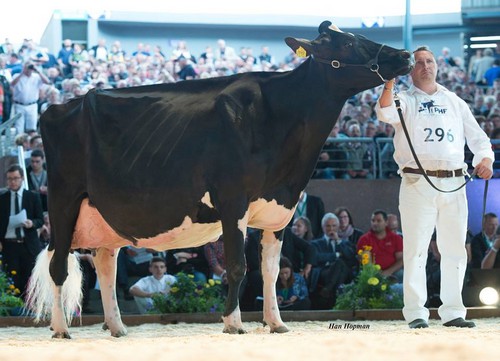 Bons-Holsteins Koba 191 EX-94, at the European Championship Colmar 2016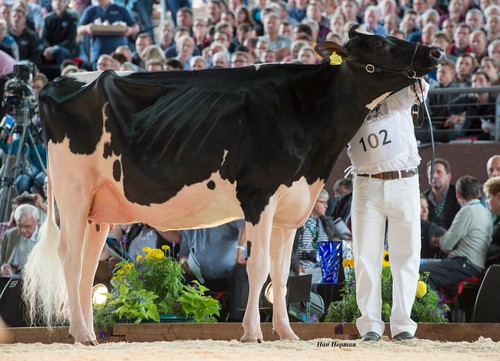 Bons-Holsteins Koba 219 EX-94, at the European Championship Colmar 2016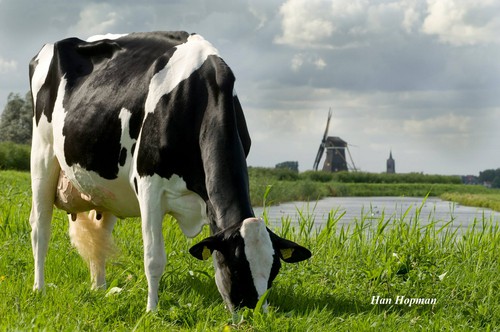 Bons-Holsteins Koba 167 EX-91 (s. Stormatic), 3rd dam of De Dorre Unix Koba