2 Excellents at Werler Holsteins
General
Werler Julia 409 P Red, Reserve Senior Champion Apeldoorn, now EX-90 (EX-90 MS)
The 2 cows of Werler Holsteins, recently Grand Champion Holstein and Reserve Senior Champion Red Holstein at the Dairy Show Apeldoorn, are both rescored Excellent now.
Werler Julia 421 RDC, the very fancy 2nd lactation De Vrendt Nano P Red daughter, is rescored with  EX-90 and EX-90 mammary. Furthermore she is producing well and is projected (305 days) 9.864 kgs milk with 4.59% fat and 3.50% protein.
Also Werler Julia 409 P Red, the 3 times calved DC Willem's-Hoeve Magna Carta P Red daughter is producing well, her projection is 10.064 kgs with 4.48% fat and 3.58% protein. She is classified now EX-90 for udder and EX-90 total score as well.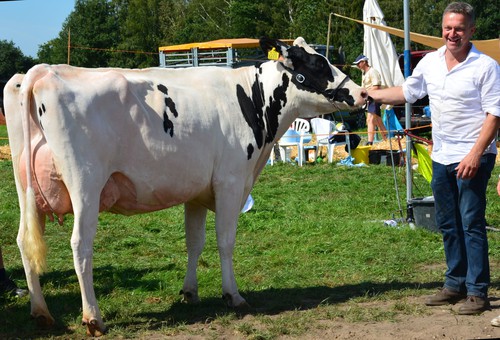 Werler Julia 421, Grand Champion Holstein, now EX-90 (EX-90 MS)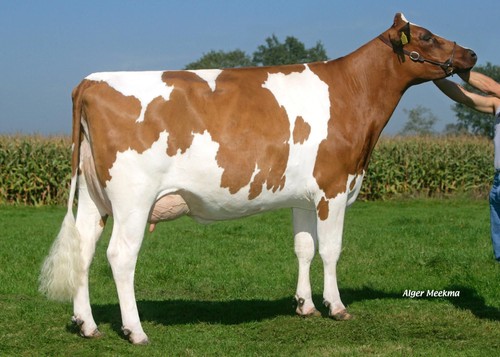 Werler Julia 388 P Red VG-88 (s. Lawn Boy P Red),
                     dam of Julia 409 P Red EX-90 and granddam of Julia 421 RDC EX-90