12 bulls in the top 18 in Spain!
Genomics
De Oosterhof Dg Rose RDC VG-87 (s. Rubicon), dam of Vekis Risk RDC
Recently the Spanish Holstein Confederation Conafe has published the new list with the highest genomic young sires, ranked on gICO. On this list 4 of the 5 highest bulls have been delivered by GenHotel to Spanish AI-studs. From the 18 highest young bulls even 12 have been sold through GenHotel to Spain, a clear proof that GenHotel is very successful in co-developing and marketing of high quality young bulls for breeders.
The actual number 1 gICO young sire in Spain is Salvus RDC, a Mr Salvatore RDC son with 5043 gICO out of the family of All.Nure Baxter Silvy EX-90 / Morningview Converse Judy EX-93. At the 3rd spot ranks K&L OH Rossi Guay, debuting this proof run with 4814 gICO. Guay is a Boldi V Gymnast son out of Siemers Rubicon D-Rozza VG-87, with huge production potential, very favorable health traits and the only bull in the top 50 gICO with +3.00 for mammary! Vekis Risk RDC is a Mr Salvatore RDC son ranking 4th with 4785 gICO, delivered by GenHotel, out of the fancy EDG Rubicon daughter De Oosterhof Dg Rose RDC VG-87 at Sudena Holsteins.
Click HERE for the top 20 gICO genomic young sires in Spain.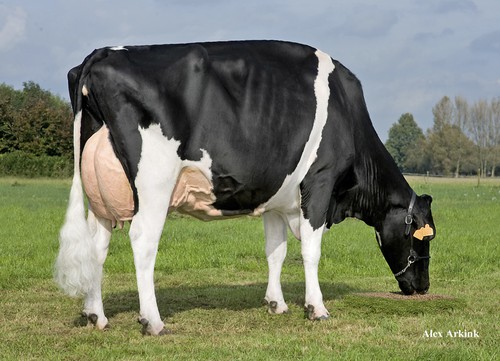 All.Nure Baxter Silvy EX-90 (s. AltaBaxter), 3rd dam of Salvus, the actual nr. 1 gICO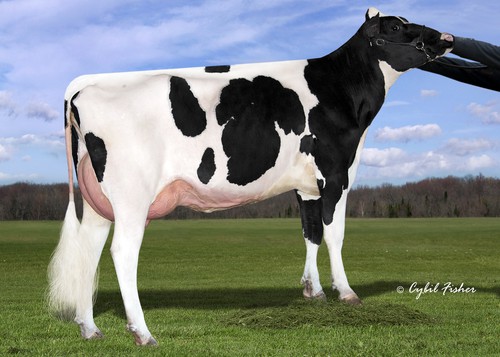 Siemers Rubicon D-Rozza VG-87, dam of K&L OH Rossi Guay (nr. 3 gICO)